We are painting Mandala Stones with different designs.
Work on the Great Fire Of London and Rabbit Who Stole The Fire
We had a great time when we visited Wirksworth Fire Station.
Look at our recent displays.
We had a sponsored circuit event. We all had a lot of fun.
Our work on Cromford Mill
We made models of the mill out of junk, drew the mill using special black pens and added people in the style of L.S Lowry.
We visited Cromford Mill and found out about Richard Arkwright.
We went on an Autumn walk and we saw Elderberries, Rowan berries, Blackberries, Rosehips and Hawthorn berries. The leaves were changing colour.
We have been looking at different places in Wirksworth.
We have been looking at our school grounds. We have drawn our own plans of the playground.
Year 1 Class of 2018/ 2019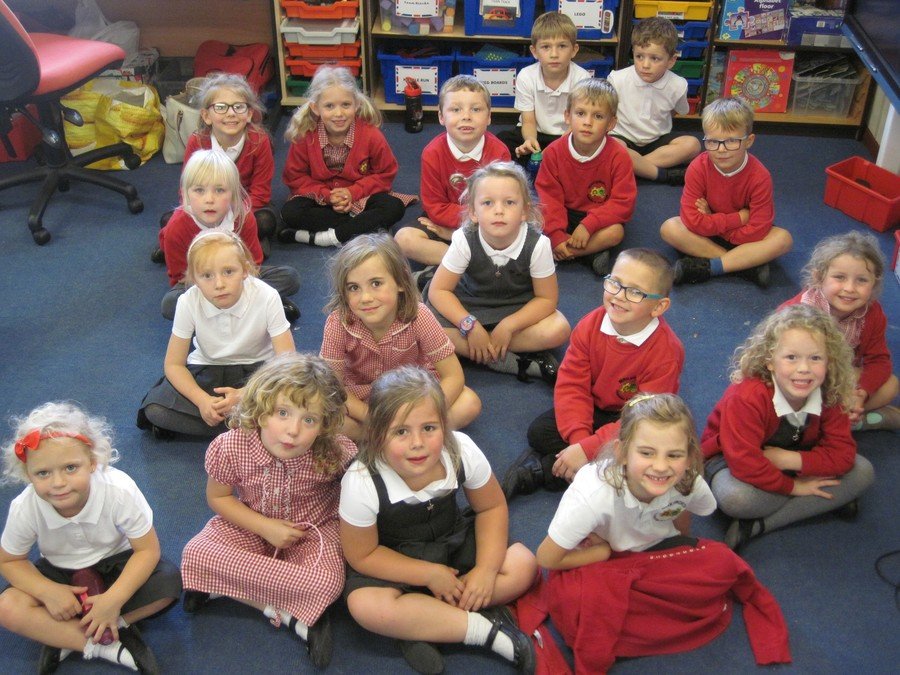 We made a seaside sculpture of flip flops. Do you like the design?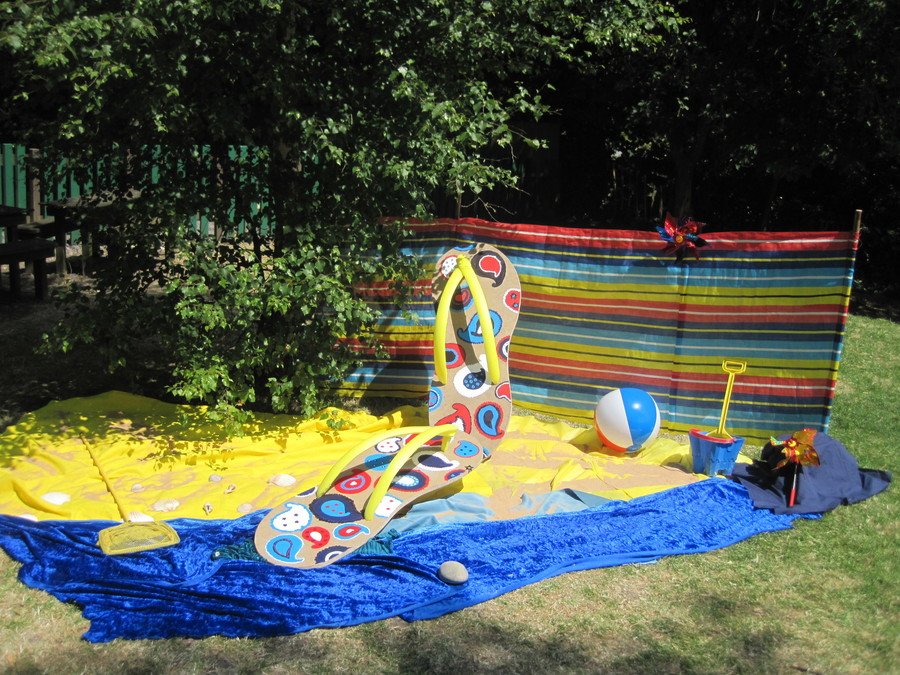 On Art Day we looked at paintings by Monet, Degas and Renoir.
We created our own art using ideas from the artists. We recreated the Monet painting in pastels and made clay figures and poppies. When looking at Dancers in Blue by Degas we drew a portrait of Esme in her ballet costume, created a theatre and created ballerinas from pegs. The Girl with the Watering Can by Renoir inspired us to pose in old fashioned clothes in the garden area for a photograph which we then drew onto canvas and designed a frame around it.
On Sports Day we enjoyed lots of different activities.
We are making a well dressing using natural materials. We are outlining with cloves and using parsley, chives, buttercups and pansies for the main picture.
We have been dancing round the maypole.
As part of our Healthy Living Day we made healthy sandwiches for snack time and took part in Yoga.
We had a day learning about being safe on our bikes.
Look at our lovely displays.
We have been learning about farms. We looked at different types of animal food. Silage was very smelly!!
We tasted different types of milk to see which we liked best.
It is World Book Day. Look at our costumes.
We found a helmet, some space boots and a rocket and went to the moon. We had a picnic on the moon before returning to school.
Mix a pancake, Stir a pancake, Pop it in a pan. They were delicious!!
We have been exploring magnetism.
We all went to church for a Christingle service.
Do you like our moon buggies?
We are making a 'MOONSCAPE' for our moon buggies.
We have been learning about halves and quarters. We cut our cakes into quarters and then ate them.
Look at our lovely displays for our SPACE topic.
We made fruit rockets. They were delicious!
Our topic is SPACE. We have made spaceships from junk. Can you spot the astronaut?
We had our dress rehearsal today for our Nativity. Look at our lovely costumes.
Our topic has been Fairy Tales this term.
We enjoyed working together to make a tree decoration for our Winter Wonderland.
We all painted a poppy on a pebble and then took them to the war memorial in Wirksworth. We put them on the ground in a wreath shape.
We are learning to recognise coins.
We celebrated World Food Day when we tasted foods from around the world.
We made a moving dinosaur picture using a slider mechanism.
On Friday 29th September we went on our Autumn walk to the Star Disc. Here we celebrated harvest.
We have been looking at the vegetables growing in our school garden. We harvested them.
We made foaming dinosaurs in Science using fairy liquid, vinegar and bicarbonate of soda.
Look at our displays on dinosaurs.
Our Autumn Topic is Dinosaurs. We visited the Stone Centre to find out all about fossils. We found lots of different fossils in the rocks and cast fossils of our own.
Look at our Year in Beech Class 2017 / 2018
Take a look at some of our classroom displays.
Look at our lovely 'SPACE' classroom displays.
These are some of our class displays.